I'm saving this space again to make way for Mom's journal about me when I was 10 years old. If you have read my
prequel to the writer and the pen
post, then don't miss out on this one. This happened when I was in the fourth grade, I think. I guess I was a little hard headed during my younger years. :-)
Read on if you're curious about what I did which deserved this entry to my mom's journal of happy moments.
Got No Pain!
My daughter, Joan, has something in common with her brods and sis. It was her way of handling physical pain in a detached manner.
One time, she was trying to play spinning top. I immediately told her to give back the top to her elder brother coz she has no right to play a game that befits the opposite sex.
She was 10 years old, this time. However much I rebuked her not to do such a thing, she positioned herself to spin the top and she did it clumsily that it landed not on the floor but on to her gums! Believe me, I really saw blood coming out from that offended gum before the spinned top fell on the floor.
I could not fathom why this girl turned around with her back now facing me and she jumped like she won a prized game. She shouted with pride, "Got no pain!"
But I turned her face towards me and I saw tears of pain falling from her eyes.
This time I laughed.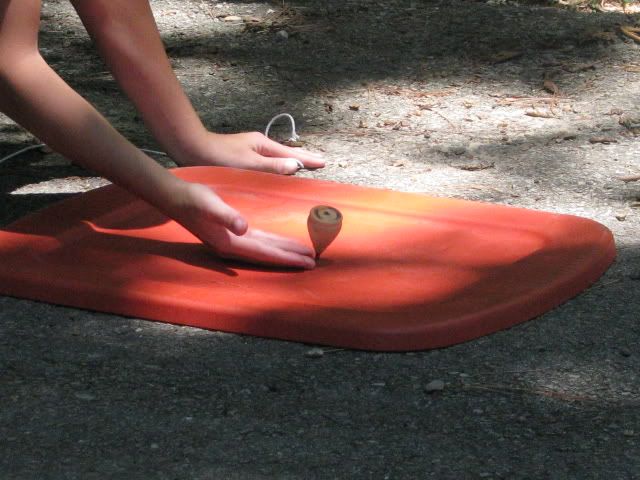 Here's the lesson learned -- Children, obey your parents!